Hello!!! Mrs. P's Nail Potions has just released a new colloection, called "I <3 NY" and it's inspired by none other than....Sex and the City!!!! Each Potion is meant to represent each of the main characters of the TV series and movies (Carrie, Charlotte, Miranda, Samantha, Mr. Big). This five piece collection is all jellies!! My bottles should be coming shortly for me to do a review for you, but until then, I have used the pictures taken by Bree, the owner of this brand. Also, these are her descriptions of what went into creating each color. I will make sure to have a full review and will either add to this post or link the two :-)
You can find these listed at
Mrs. P's Nail Potions
on Etsy.
You can get all 5 for the price of 4 with code NYSET32
(this will only be accepted if you have one of each of the 5 polishes in your cart and only the I ♥ NY polishes. If you want to order other polishes outside the new collection please make a separate order). Also don't forget that every bottle of Mrs. P's Nail Potions that you purchase during the month of November gets you an entry into the giveaway for a free full-sized set of the I ♥ NY Collection from Bree (just pay shipping)!! So you really have two chances to win this collection from both of us!! YAY!!
So here are Bree's descriptions and pictures!! Enjoy!!
The Naked Dress - This is inspired by Carrie Bradshaw and her famous "naked dress" from Season 1 on her first date with Mr. Big. It's a nude jelly with gold holo glitter in fine and medium hex. The gold glitter represents the "Carrie" necklace that she always wore and treasured throughout the entire series.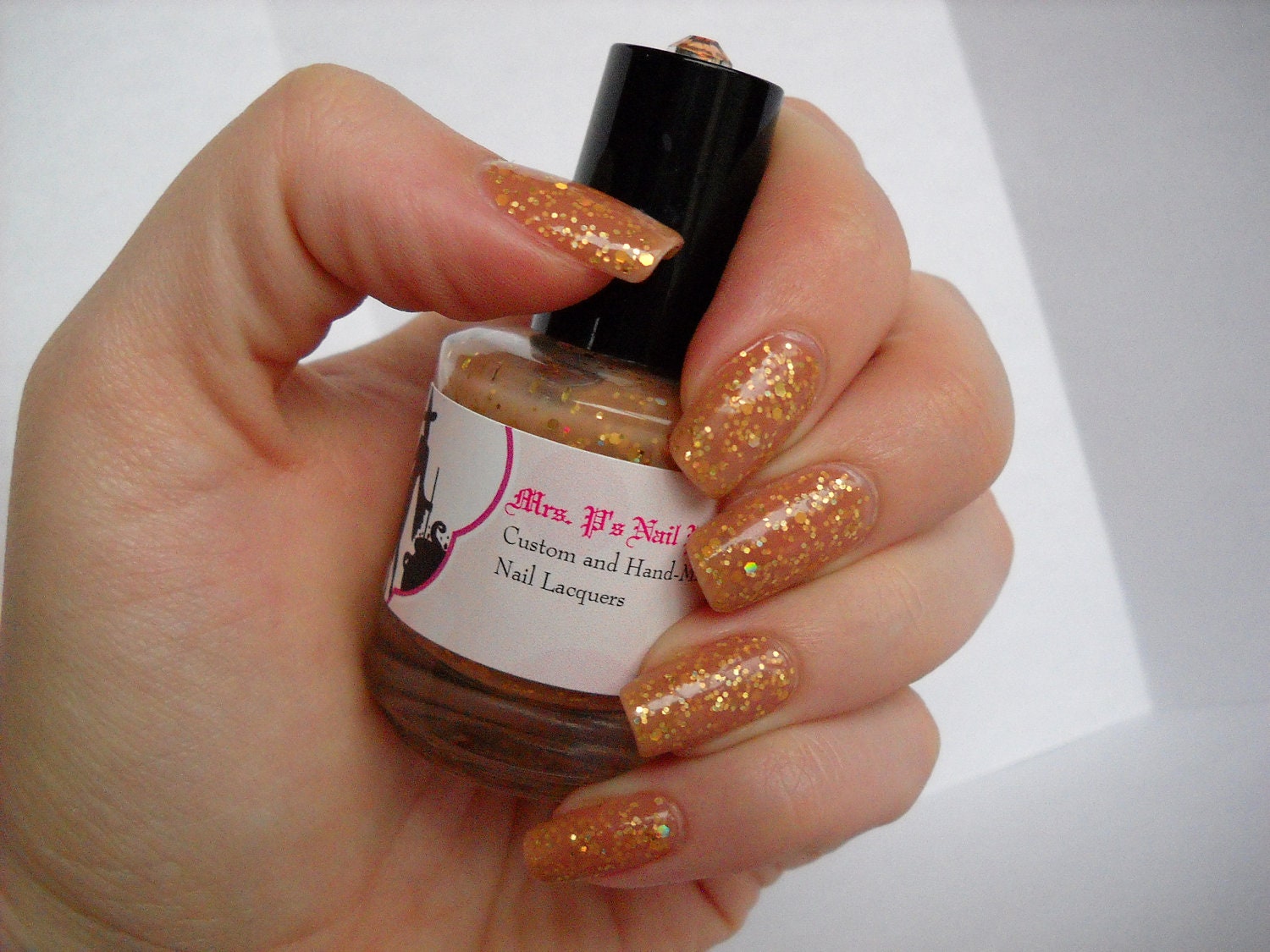 Searching for Mr. Right - This is inspired by Charlotte York and her forever search for the perfect husband. Charlotte was always a hopeless romantic and believer in true love. It's a white jelly with pink heart glitters and fine white iridescent and holo pink glitter. It's very pretty and romantic and girly, just like Charlotte.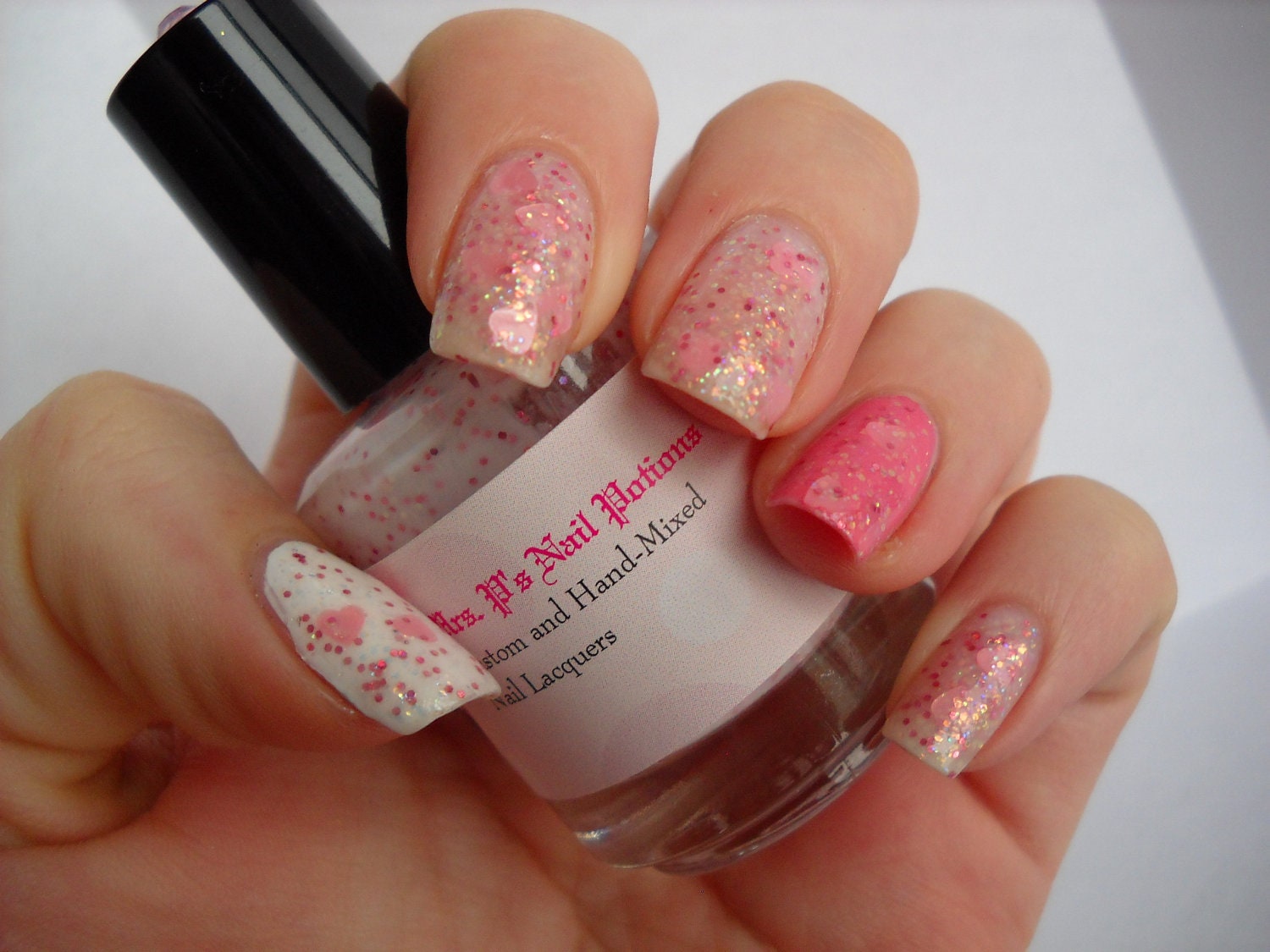 Can't Colour Enough - This is inspired by Samantha Jones and her colourful and out there personality and fashion. It's a neon pink jelly with a little bit of extra fine holographic glitter for that shimmer and sparkle to represent the life in the fast lane aspect of Samantha and then is loaded with many different glitters of different shapes and sizes kind of like a party confetti to represent all the high profile PR events and parties that Samantha attended and organized/hosted. And for those unfamiliar with Samantha's famous quote from the first movie, the girls were all sitting having coffee/breakfast and Charlotte had her daughter Lily with her and didn't want the girls using the word "sex" so they used "colour" instead so they could still talk about sex without Lily really knowing or understanding and Samantha said "I can't colour enough, I would colour all day every day If I had my way, I would use every crayon in my box."
All Lawyered Up - This is inspired by Miranda Hobbs. She has the simplest of style of all the girls and is the iconic redhead of the show. Most times you see her in her straight-laced suits as she is a lawyer so I thought I would keep this Potion very simple and straightforward and bring in the red/orange to represent her hair. It's a red jelly base with medium hex glitters in red and orange.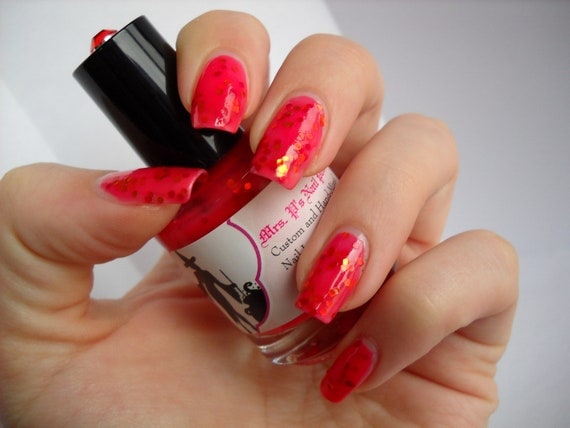 The Big Apple - This is inspired by Carrie's two true loves, Mr. Big and New York City. It's a black jelly which represents the nice tailored black suits Mr. Big usually wears with fine silver sparkles to represent the spark between Carrie and Mr. Big and all the lights of NYC. There is also white diamond glitter which I thought picked up on the crisp white shirts Mr. Big always wore under his suits and red hex glitters to represent the love that Carrie feels for both Mr. Big and NYC. Red is also the colour of apples and NYC is the big apple after all!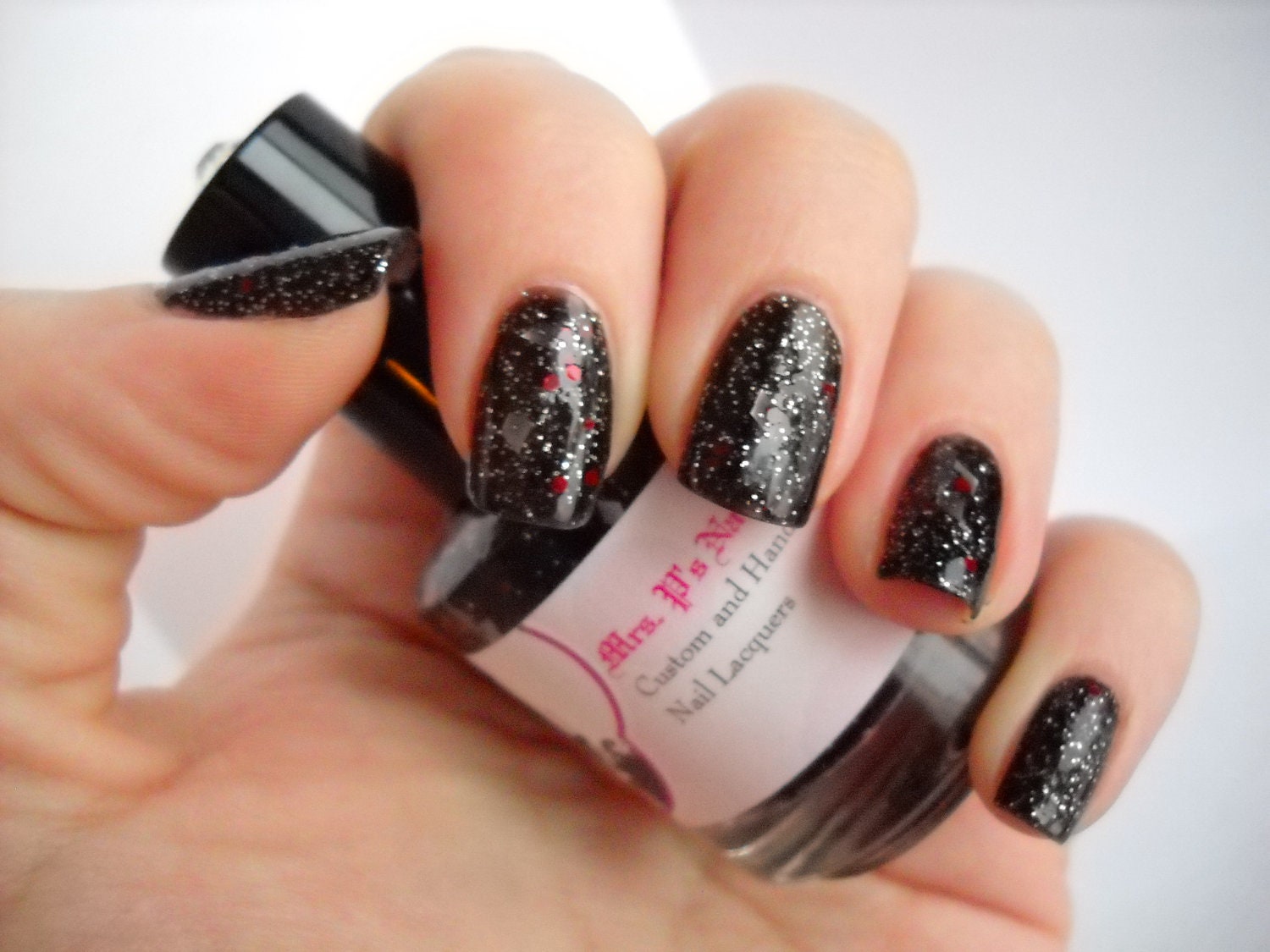 Here is the
I ♥ NY Collection all together!! You can enter below to win!! Along with the debut of this collection Bree is also debuting her new labels (which look fantastic!!!) As you can see from the photo each bottle also has a colour coded rhinestone embellishment on top of the cap. The gals in Sex and the City were always about the bling and sparkle, and NYC has that special something as well! Bree wanted to do a little something extra special to the bottles for this collection. And what girl doesn't love rhinestones?!?!
Hope you enjoy this giveaway!! Which are your favorites? I cannot decide, but I *think* Can't Colour Enough is my favorite! It might be the name, LOL! I remember that scene from the movie!!
This giveaway will run through 11/16/2012 at 12:01 AM EST. Following Blog, Instagram, Twitter, and Facebook will allow only one point each, per person. You may tweet this giveaway as many times as you would like, with one point given per day, per person. This giveaway is open internationally - so best wishes and good luck! Make sure you check out Bree's Etsy shop -
Mrs. P's Nail Potions
!!
And I have to say, I miss you guys!! Mr. CC is home now :-) I am going to try to put together a post for tomorrow, but I am so tired! lol I will see how the night goes, otherwise this weekend I plan to get lots of swatching done!! SO many goodies to show you!!! I got a migraine last night and it stuck around for today. Now that I think about it, it's probably caffeine withdrawal!! I was so good getting off of it for almost a year and a half, but this past week I've let myself have some daily! I do miss it, but it's not worth the migraines!
Hope everyone is doing well!! I'm excited to be giving this away!! Enjoy!!!
Much Love,
Crystal