Hi everyone!! I have an exciting guest post today! It is by the lovely Elissa from Ten Little Nubs. And she is using a gorgeous Black Cat Lacquer that has been on my list, Let Them Eat Cake (not only is the name amazing, I'm drooling over these pastel glitters)! OH! And don't miss Black Cat Lacquer's sale for 25% off of orders over $25 until 3/31, using the code "Easter25". I'll let Elissa take it from here!
~~~~~~~~~~~~~~~~~~~~~~~~~~~~~~~~~~~~~~~~~~~~~~~~~~~~~~~~~~~~~~~~~~~~~~~~~~
Hey guys! My name is Elissa! You might remember me from my old blog Lissa's Polish Addiction, but I have recently started my brand new blog,
Ten Little Nubs!
I'm so excited to be guest posting for Crystal today! :) I love her blog! Crystal is also guest posting on
my blog
today so be sure to check out her post!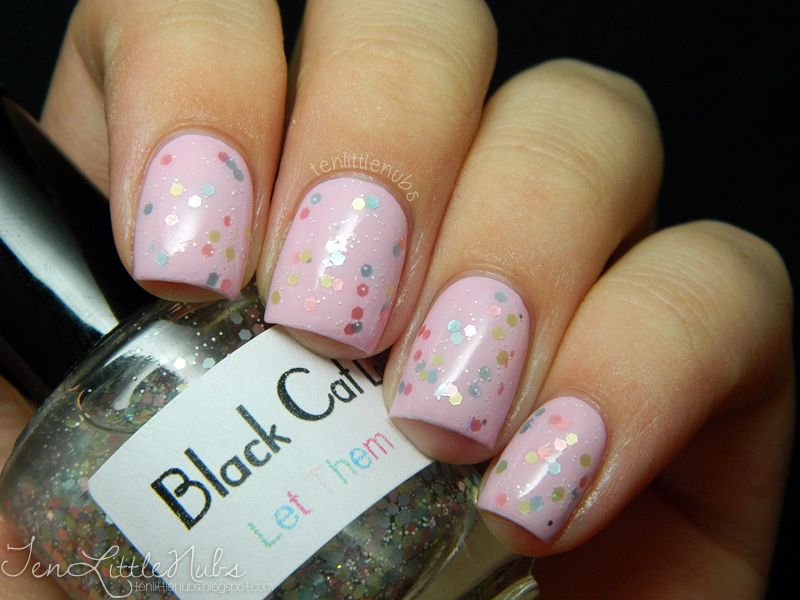 Today I decided to do a spring-esque mani for Crystal's blog because all of you on the other side of the world are currently getting ready for spring (or already in spring) but here, in Australia, we're getting ready for autumn! Haha.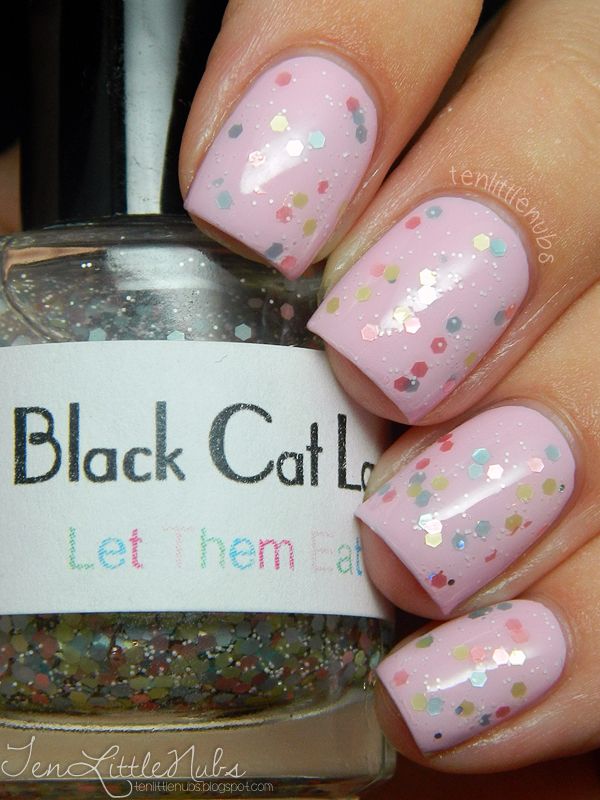 I started off with a base of China Glaze
Something Sweet
. It's a really pretty pastel pink. I will definitely need to add some thinner to this polish, though, because it was extremely thick and hard to work with for me.
I topped that off with 1 coat of Black Cat Lacquer
Let Them Eat Cake
which is a clear base with blue, green and pink pastel hex glitters as well as some white microglitters and some small holographic glitters too. Like the China Glaze polish, Let Them Eat Cake was a little thick but not too difficult to apply.
Hope you enjoyed this mani! Have a great day!
Elissa <3
Blog
||
Twitter
||
Facebook
||
YouTube